Stage 1: Understanding the Issue.
Collaborator from Amnesty International is sharing some powerful images at the group meeting
Stage 2:
Design and Collaboration.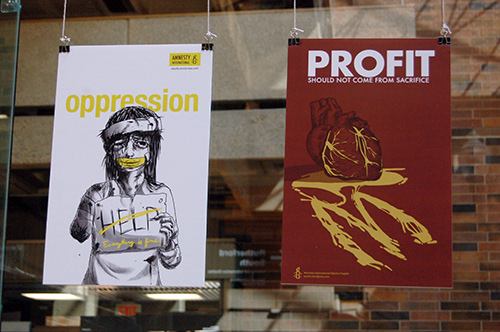 Stage 3: Promotion and Public Display. 

"Designers for Human Rights" was publicly displayed at the University of Alberta, Edmonton Digital Arts College, and at Amnesty International assembly.